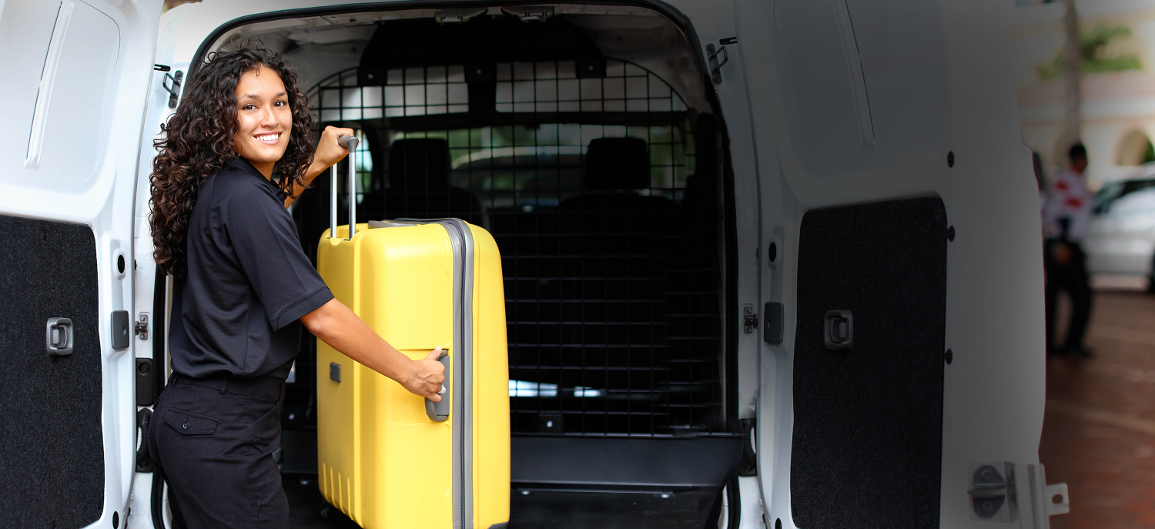 Delivery on Demand
DELIVERY PRICING
1 OR 2 BAGS
3-8 BAGS
DISTANCE FROM AIRPORT
1-40 MILES
$39.95
PLUS $10/BAG
41-100 MILES
PLUS $1/MILE OVER 40 MILES
How to Use Bags Luggage Delivery
1 · Call for Confirmation
Call the Baggage Service Office at the time specified to confirm that your bag has arrived at the airport
Please wait until the Baggage Service Office has confirmed that your luggage has arrived to place your order.
2 · Order and Pay
To order, visit our website at:
4 · Delivery Time Frame
Deliveries within 70 miles of the airport will be delivered within 6 hours from the time the bag is picked up from the airport. Deliveries in excess of 70 miles may take up to 12 hours.
Please note:

For flights arriving after 11pm, luggage will be secured and stored with the airline's baggage service office overnight to be picked up at 8am the next morning and will be delivered within the time frame of your delivery address.